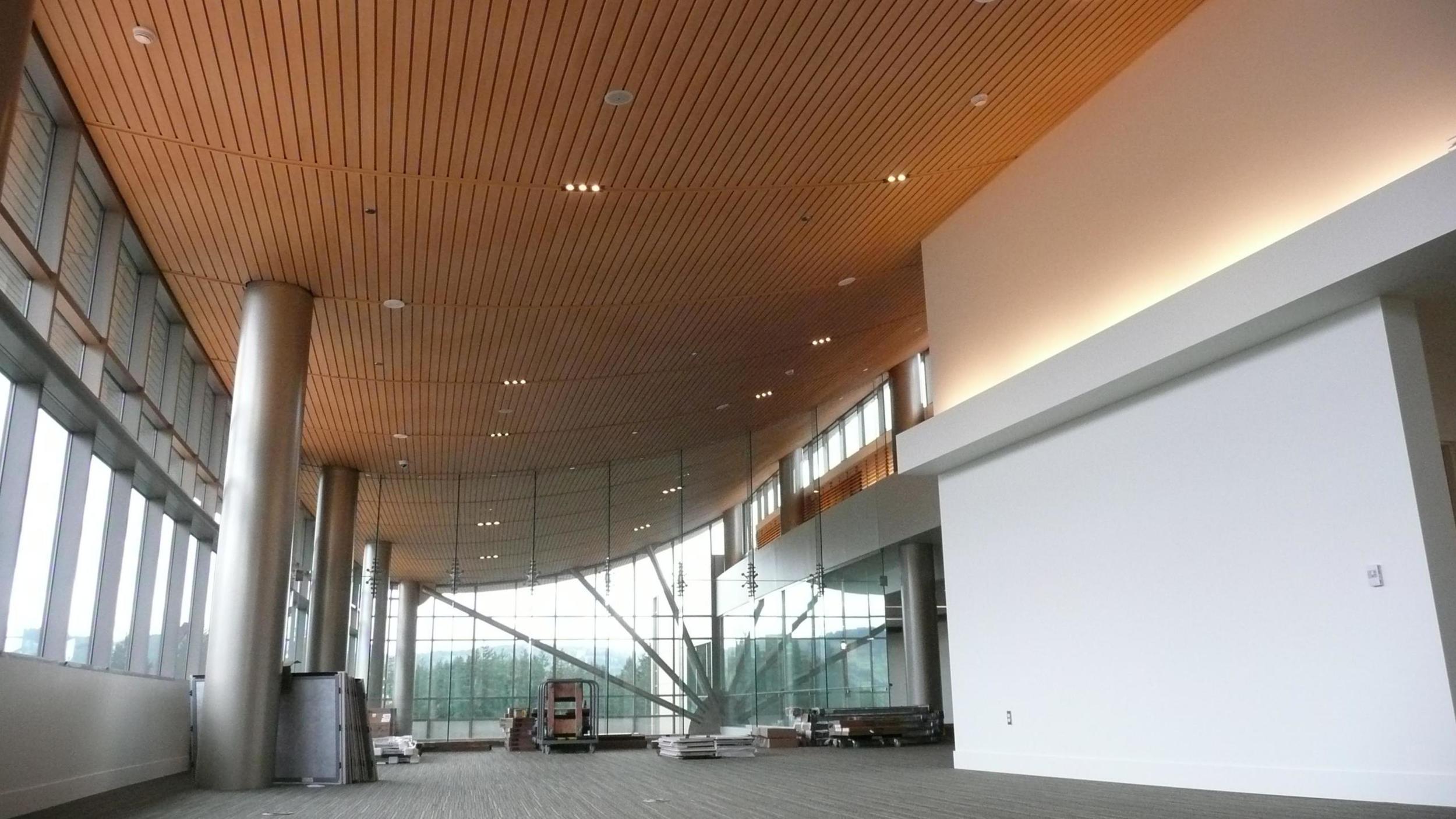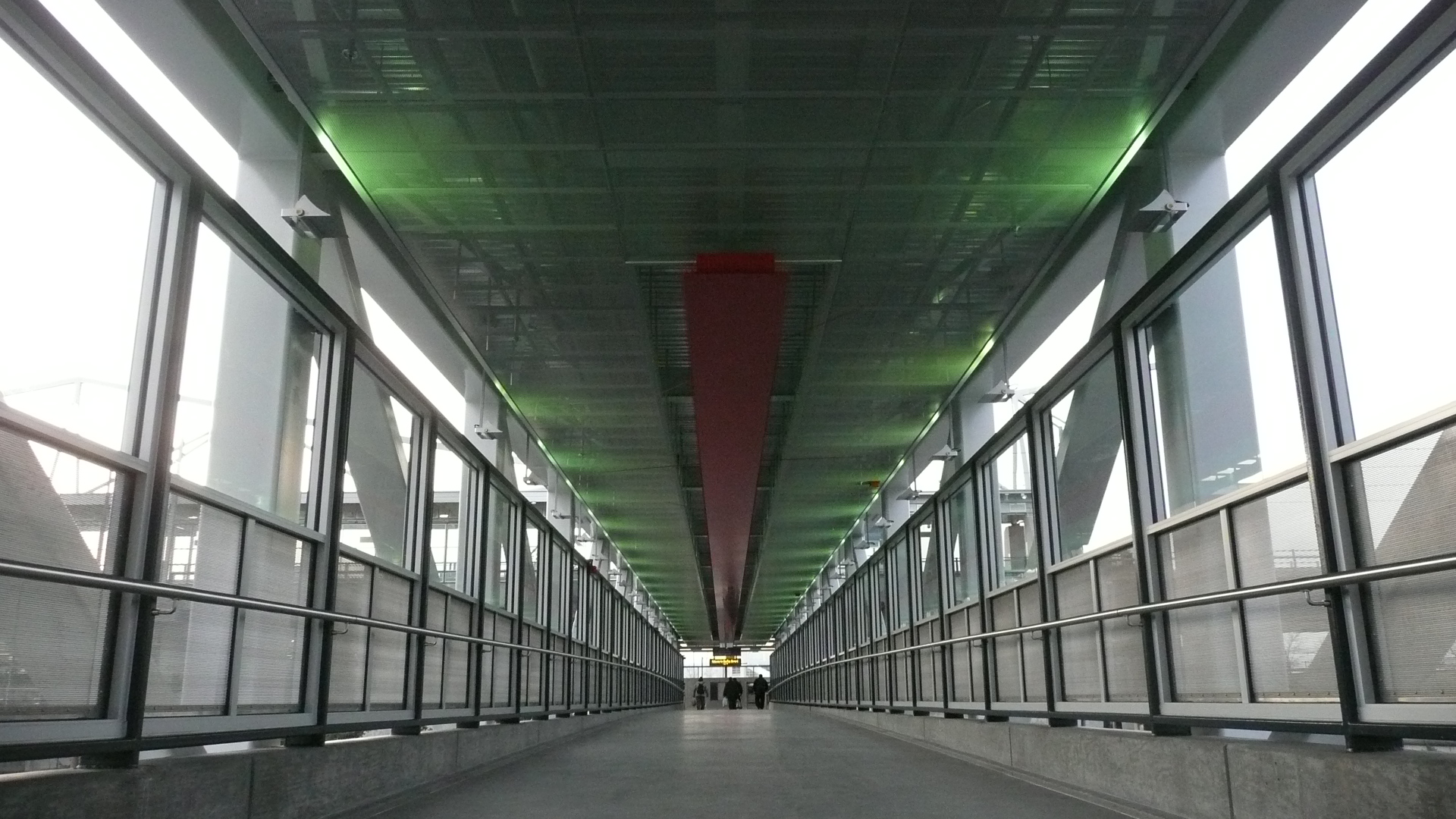 Seattle Library Central Branch - Seattle, WA
Metal Plank Ceiling Panels match the brushed finish of raised metal floor panels, and wall panels at the "Books Spiral"; a gentle grade connects the four floors allowing access to the collection without reliance on stairs or elevator.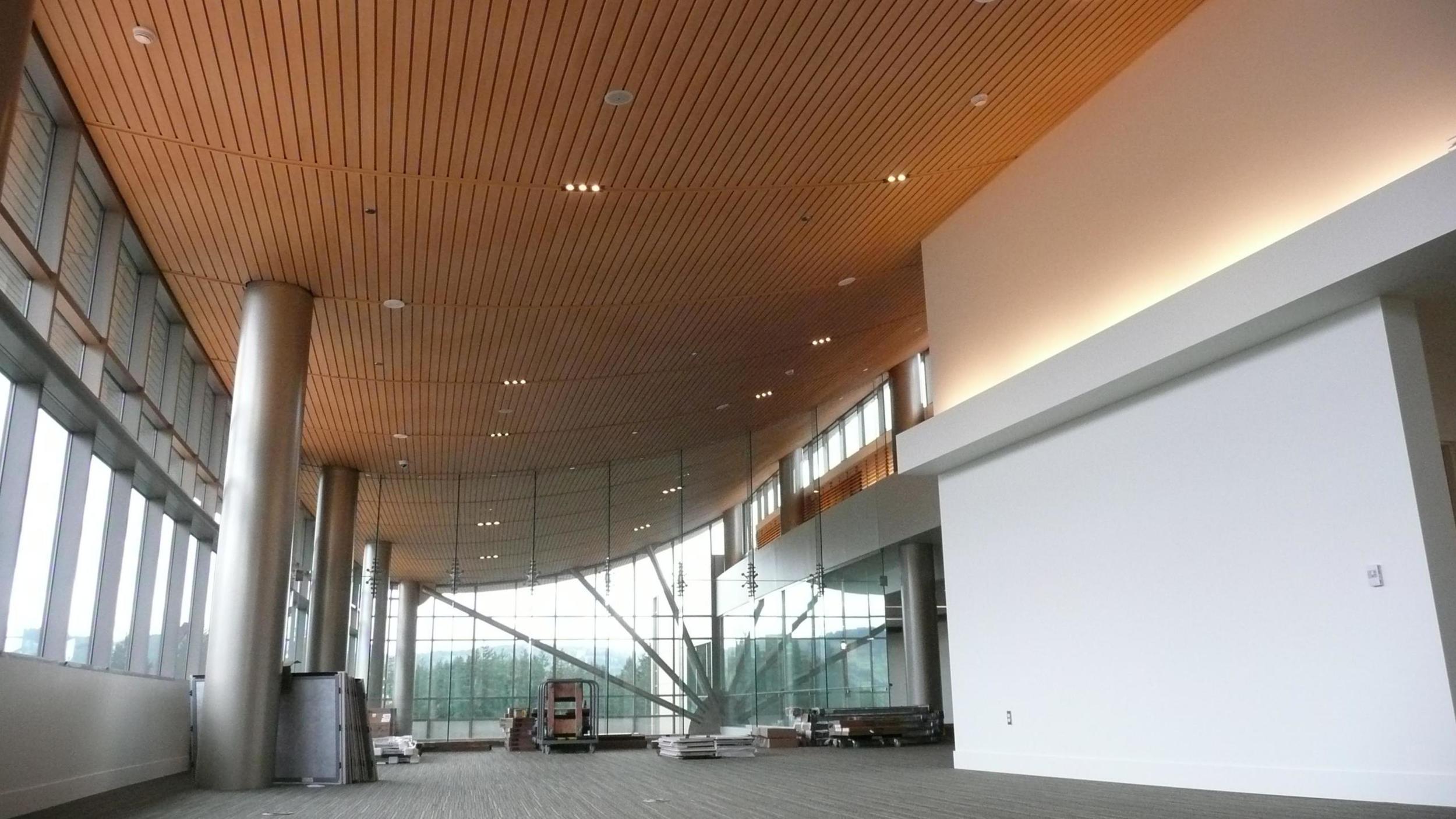 Swedish Issaquah - Issaquah, WA
"Metal Wood" finish over linear metal is a great way to achieve the look of wood for both interior and exterior applications. Through proper carrier spacing and downbracing, the ceiling was able to meet UL Class 90 requirements for wind resistance in both positive and negative pressure.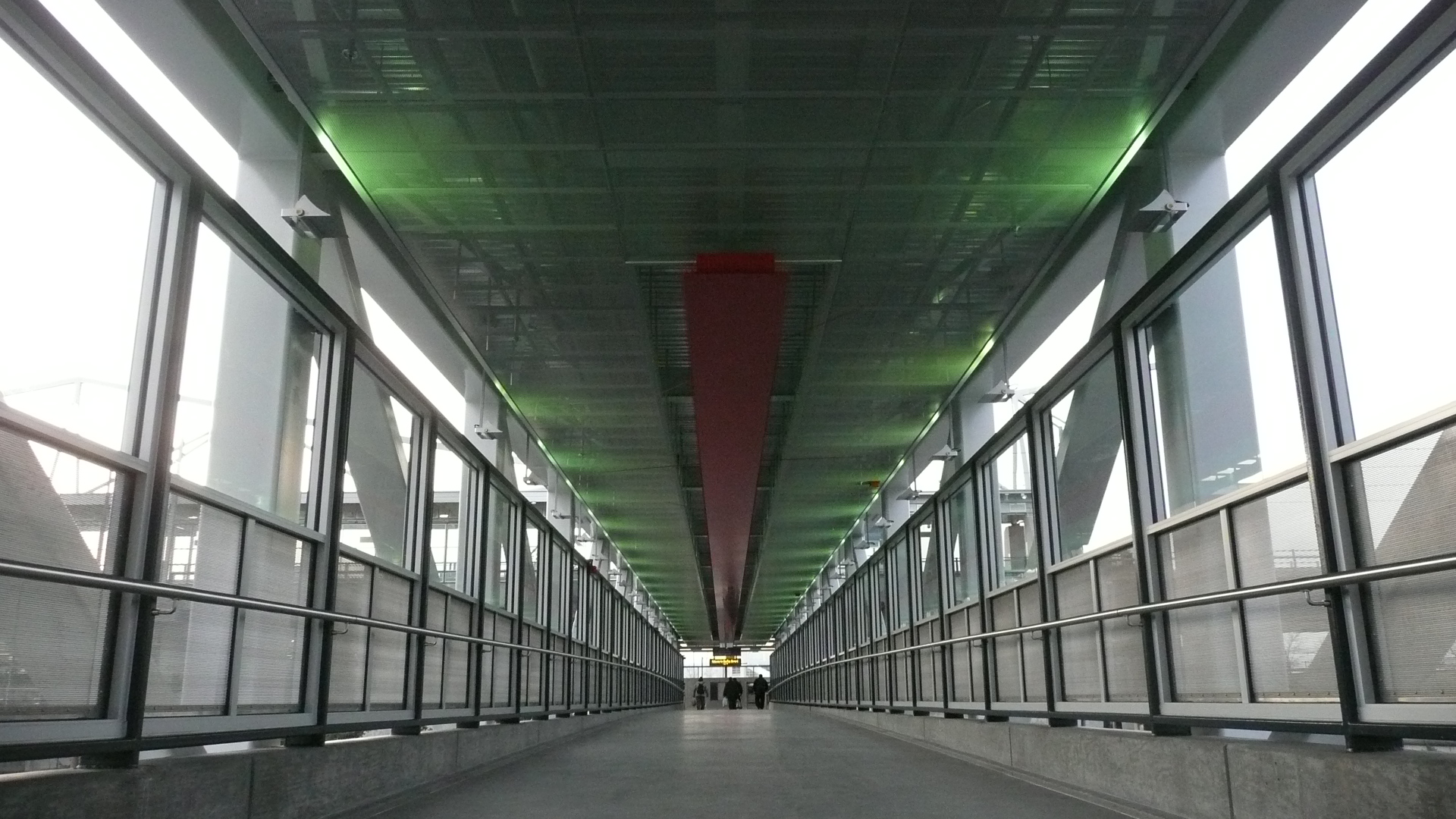 Central Link Light Rail IB Bridge -Sea Tac Station
Spokane Convention Center - Spokane, WA
East River Office - Portland, OR
2x2 perforated metal lay-in panels address acoustics in the space with the durability of a metal panel.
St. Thomas School - Medina, WA
Factory Curved T-Grid Suspension System forms the backbone and structure for a wood ceiling system....take a look at the wood ceiling here
A proprietary hanger bar greatly reduces the number of hanger wires required to suspend the ceiling and reduces visual clutter.